Finding Your Confidence
With most of the COVID regulations being eased from the 19th July, many of us might be looking forward to returning to the office and see our colleagues again face to face. However, working from home might have been a lonely journey for many and how do you restore that confidence, to not only return to the office but in some cases to improve confidence in social occasions as we meet people again after a long break.
These are a few of the speakers that we work with who talk about confidence, how you can feel more confident, how you can regain your confidence, and how you speak with confidence in front of others.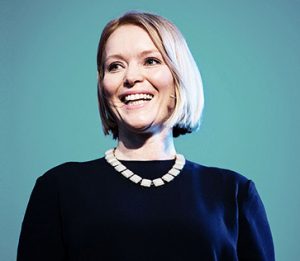 Caroline Goyder is the Founder and Creator of The Gravitas Method and a respected and in-demand speaker on how to improve confidence and to speak with impact. The Gravitas Method uses simple techniques to build your natural gravitas, and delegates will learn how to express themselves clearly with passion and confidence to persuade, influence, and engage listeners. By being grounded in your values and capabilities, you will gain the authority needed to make people sit up and pay attention.
Dominic Colenso is one of the UK's leading performance experts and speakers, known for helping organisations around the world unlock the star potential of their people. Dominic Colenso knows a thing or two about the highs and lows of performance. By the time he was 26, he had flown a Thunderbird, lost one million dollars, and been fired by Simon Cowell. Beginning his career as a professional actor, he worked extensively on stage and screen before training as a director at the Royal Academy of Dramatic Art in London.
Using techniques taken from his early career as a professional actor on the London stage, the silver screen, and from his time teaching at The Royal Academy of Dramatic Art, Dominic helps audiences to:
Be more confident and influential

Create more powerful connections

Engage effectively as a team

Provide direction and leadership in times of uncertainty

Know what to say under pressure

Get more buy-in for products, services, and ideas
Esther Stanhope is an international speaker, impact Guru, and former live BBC Producer dedicated to helping clients and their staff to become more confident and charismatic leaders. Esther began her media career in television and worked at the BBC for 20 years. An experienced "Live" BBC producer, Esther has worked with many Hollywood stars and 'Big' names and personalities and interviewed 4920 celebrities since starting as a radio reporter 25 years ago. She knows just how to get the best performance out of absolutely anyone.
Esther's most popular Keynotes & Masterclasses are –
Speak Like a Leader

Speak Up – Get your Voice Heard (for women)

How to Network – When You Hate Small Talk

How to Be a Brilliant Public Speaker

How to Make an Impact & Win Business

How to Get Promoted

How to Look Good On Camera

How to Pitch with Pizzazz
Phil Olley is a sought-after inspirational speaker and author of The Nexus Code, who works with companies and individuals throughout the world to help them dramatically enhance performance, improve results, and achieve their goals. 
Over twenty-plus years, Phil has distilled the ingredients of success into The NEXUS Code, a suite of practical concepts and tools he uses with individuals, teams, and businesses, to create breakthroughs in results whilst at the same time increasing personal and professional fulfillment.
The Nexus Code will help you –
Discover the simple, practical system to help you make any change you want.

Elevate your life, your business, your career.

Improve results in all areas of life… business results, sales results, health, relationships, finances, and happiness.

Remove stress, anxiety, hassle, frustration, and get yourself "out of the quagmire."

Gain confidence – the power to unleash the real YOU
Sophie Bennett is a best-selling author, professional keynote speaker, and motivation and leadership expert. She is a visiting faculty member at The Cranfield School of Management, where she speaks on leadership, motivation, and effective communication. In 2018 she ran the ACCA Finance Director Leadership Programme at ACCA HQ. 2019 keynote clients include Lloyds of London, Accountex, CPA Australia, The International Institute of Business, Analysts European Conference, the UK Associations, Congress, CIMA AICPA, and ACCA Jersey Conference.
Her Speaking topics include –
MOTIVATION – Based on her new book Find Your Flame – Why Motivation Matters More Than Talent, Sophie reveals the 5 Flames of Motivation, how to tap into them to boost your motivation and inspire your team. Discover how to design 'Moments that Matter" that ignite, inspire and transform.
COMMUNICATION – Gain insights into high-impact, high influence communications. Discover how to communicate with clarity, confidence, and gravitas.
Alexis Conran, TV Presenter, Times Radio Presenter, and Actor (LAMDA trained) is best known as the man who identifies, uncovers, and helps us to protect our businesses and ourselves against scams.
As writer and presenter of the highly acclaimed BBC TV show, The Real Hustle, he is in the rare position of being able to advise and educate even the most-foolhardy on issues surrounding security and risk (in the real and virtual world), and identify the human behaviour, communication skills and confidence tricks that the world's top scammers rely on to achieve their unscrupulous aims.
 Alexis Conran's main keynote topics include, but are not limited to:
The psychology of deception

 – How the brain can be fooled by assumption.

The anatomy of a scam

 – How a handful of scams that have existed for thousands of years still catch people out.

Social Engineering – 

How it works and why it is so successful.

Why systems fail

 – The human face of security.

Trust and Transparency

 – How to stay safe in an uncertain world.

Confidence – 

Like fitness, confidence can be broken down and learned like any skill.

The Art of Story Telling – 

Every sale or scam relies on a believable story. Learn how to tell engaging and convincing stories.
These are also a couple of speakers that we work with who talk about body confidence.  
Joanna Rowsell Shand is a two-time Olympic Gold Medalist Cyclist, winning Gold in 2012 and 2016, and is a motivational and inspirational speaker on teamwork and overcoming adversity. Joanna came to cycling quite late and was talent-spotted at 15. It was not something she had proactively done before so was a testing challenge for her, but with determination and perseverance, she won junior titles and represented her country at the Junior World Championships.
Joanna Rowsell Shand is an accomplished motivational speaker and talks passionately about her career, the setbacks she has faced, and how she has overcome them. She can focus her talk around sporting themes as well as around the more personal topic of alopecia and how she has overcome body confidence issues.
Gemma Sheppard is one of the UK's leading fashion and lifestyle stylists and speakers and recently appeared in the new series of Channel 5's hit makeover programme 10 Years Younger in 10 Days. 
Gemma's career began at Tiffany & Co under the realm of Rosa Monckton MBE, which led to a director role at Boucheron (Gucci Group) and exciting projects with top fashion names including Tom Ford, Alexander McQueen, Isabella Blow, Sam Taylor-Johnson, Daphne Guinness and Stella McCartney. Her Speaking topics include 
1) Make fashion work for you – How to embrace current trends (but not be a slave to them) and the power and beauty of honing an individual sense of fashion identity.
2) Unleash your inner confidence  – How to build self-esteem and become the best version of yourself through the clothes you wear. The must-have items that every wardrobe needs to make the best of your own look every time.
3) Understand your workplace wardrobe – A guide to maintain a post-lockdown professional look while sustaining comfort and style plus an array of styling tips to ensure you professionally send the right message through the clothes you wear.
If you looking for a speaker on confidence please contact us on enquiries@scampspeakers.co.uk